Guidelines Stipulated by OHSA Regarding the Use of Protective Equipment at Workplace
Category |
OSHA
Posted by SafetyON | March 05, 2017
Apart from providing the workers with the adequate protective equipment for working in and around hazardous areas,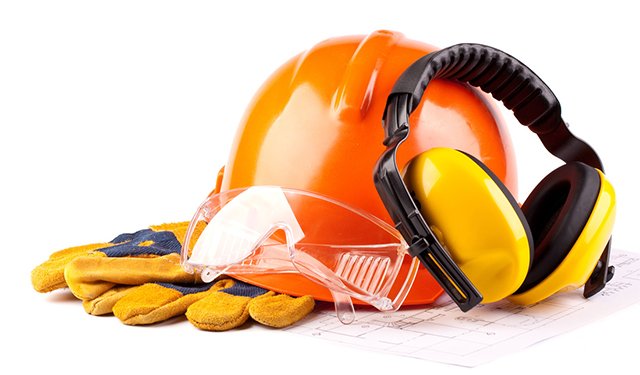 it is the company's obligation to impart proper training to their workers regarding the function and importance of the safety gear. The OHSA stipulates that for optimum occupational health and safety, the workers must be adequately trained and instructed in caring for and using the protective equipment at all times while handling hazardous substances or machinery. Apart from this, here are a few other guidelines that all workers working within an industrial establishment are required to follow: 
When exposed to probable dangers of head injury, the workers must wear proper head protection or helmets to minimize accidental damage.
Long hair must be kept tied and concealed within helmets or head gear to prevent them from getting trapped or entangled within the moveable parts of a machinery including conveyor belts, gears, spindles or rotating shafts.
A worker must not wear any loose clothing or jewelry items around machinery with movable parts such as belts, gears, spindles or rotating shafts.
Wherever there is a probability of falls from a substantial height such as more than three meters, the workers are required to wear safety harnesses or belts that allow a free fall of only up to 1.5 meters. 
By strictly following the OHSA guidelines, workers can ensure that the health and safety at work are not compromised. 
SafetyON Environmental Inc. 
(647) 317-0840 
Sources:
https://www.labour.gov.on.ca/english/hs/faqs/ohsa.php
Comments
No Comment found...!
Enter Your Comments